Children's Book - Mt Rushmore
In the page, the main character takes his newest vehicle, a monster truck, and jumps over Mt Rushmore while being backlit by a summer moon. In the twilight distance is a robot watching the boy to ensure his safety. The front of the page has a well lit, welcome to Mt Rushmore, sign.
This page is so many things: an homage to Stephen Spielberg, an attempt of using markers to paint portraits, the commitment to including random robots in random places, and another step in increasing the visual quality of the art for my nephew's book.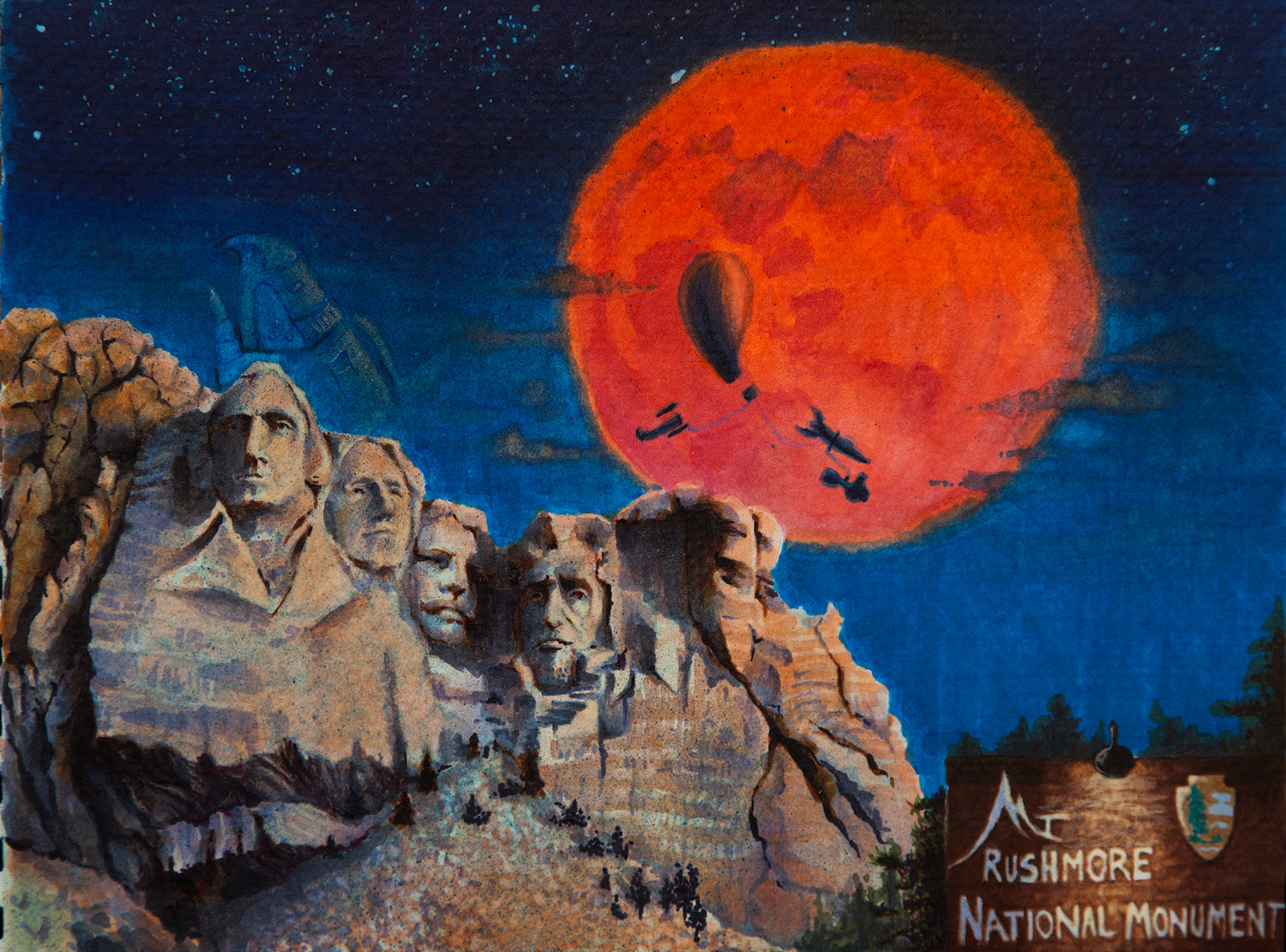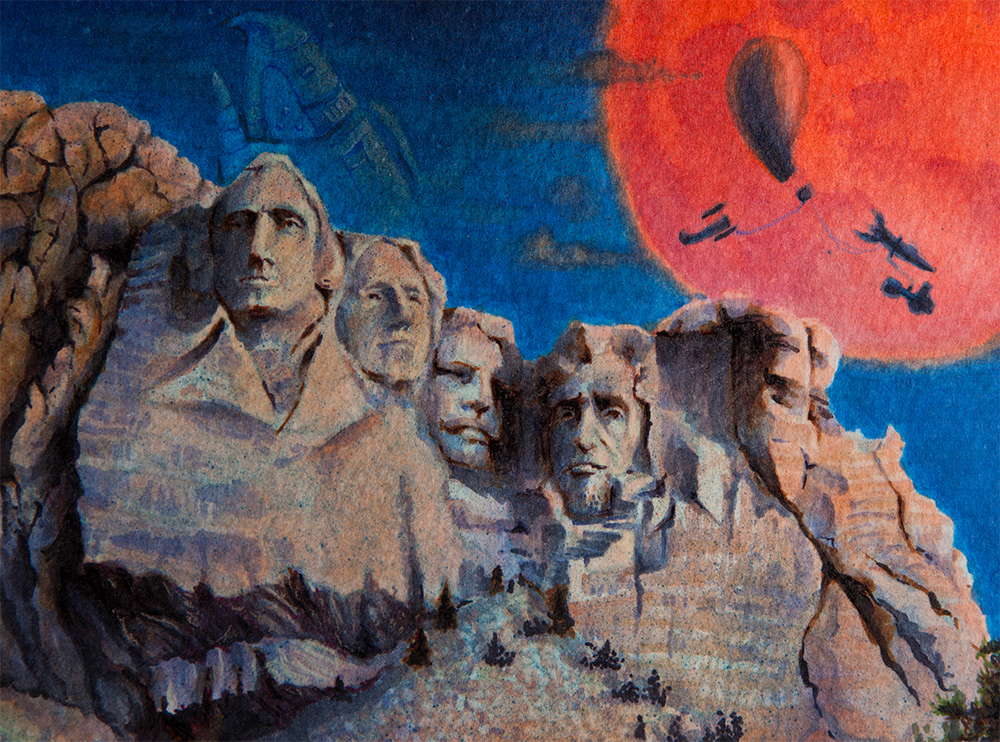 Close up of the president portraits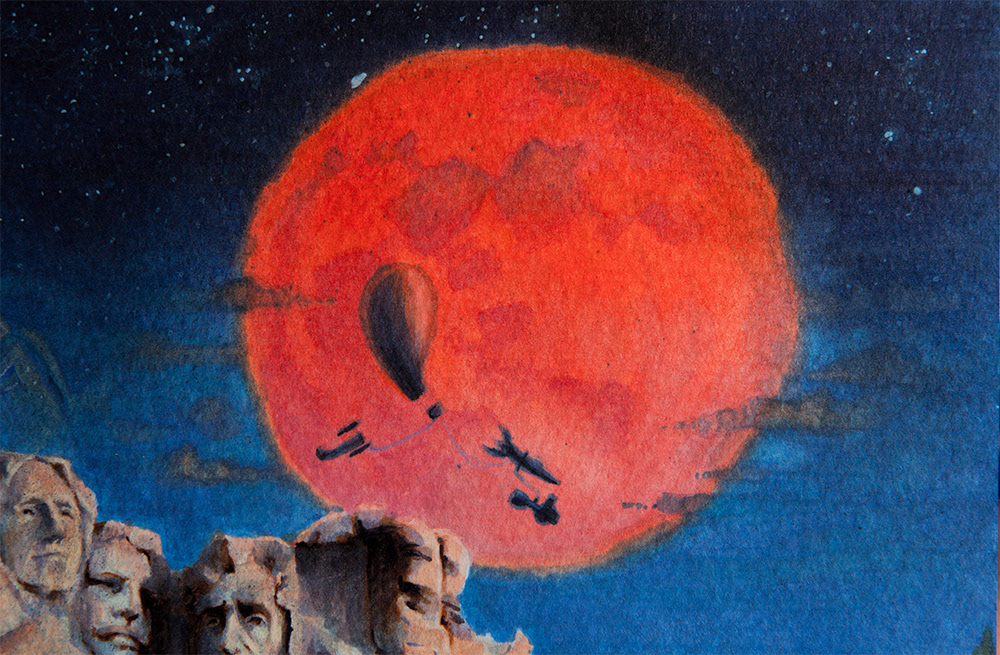 The moon turned out to be one of my favorite parts. It's simple and colorful.